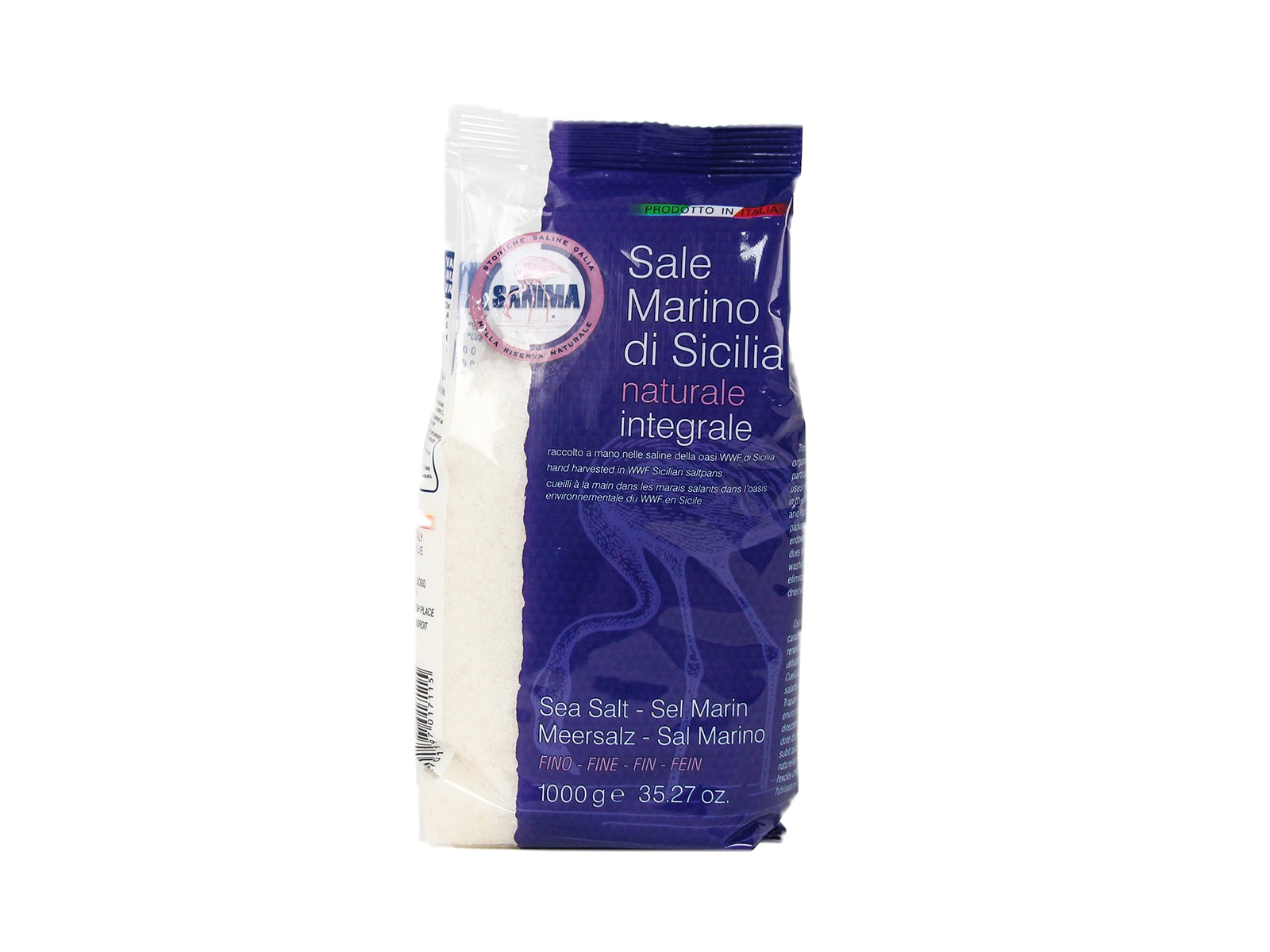 FINE WHOLE SEA SALT
SA.NI.MA. Sale di Trapani Ancient Galia Saltpans produces whole sea salt.

Glass jar: 150gr
Plastic Pack: 200gr

This whole salt, hand harvested, untreated, unwashed, naturally evaporated, has a high salinity degree and can be used for high quality food purposes, both for home and industry.
It is not dried by using ovens.