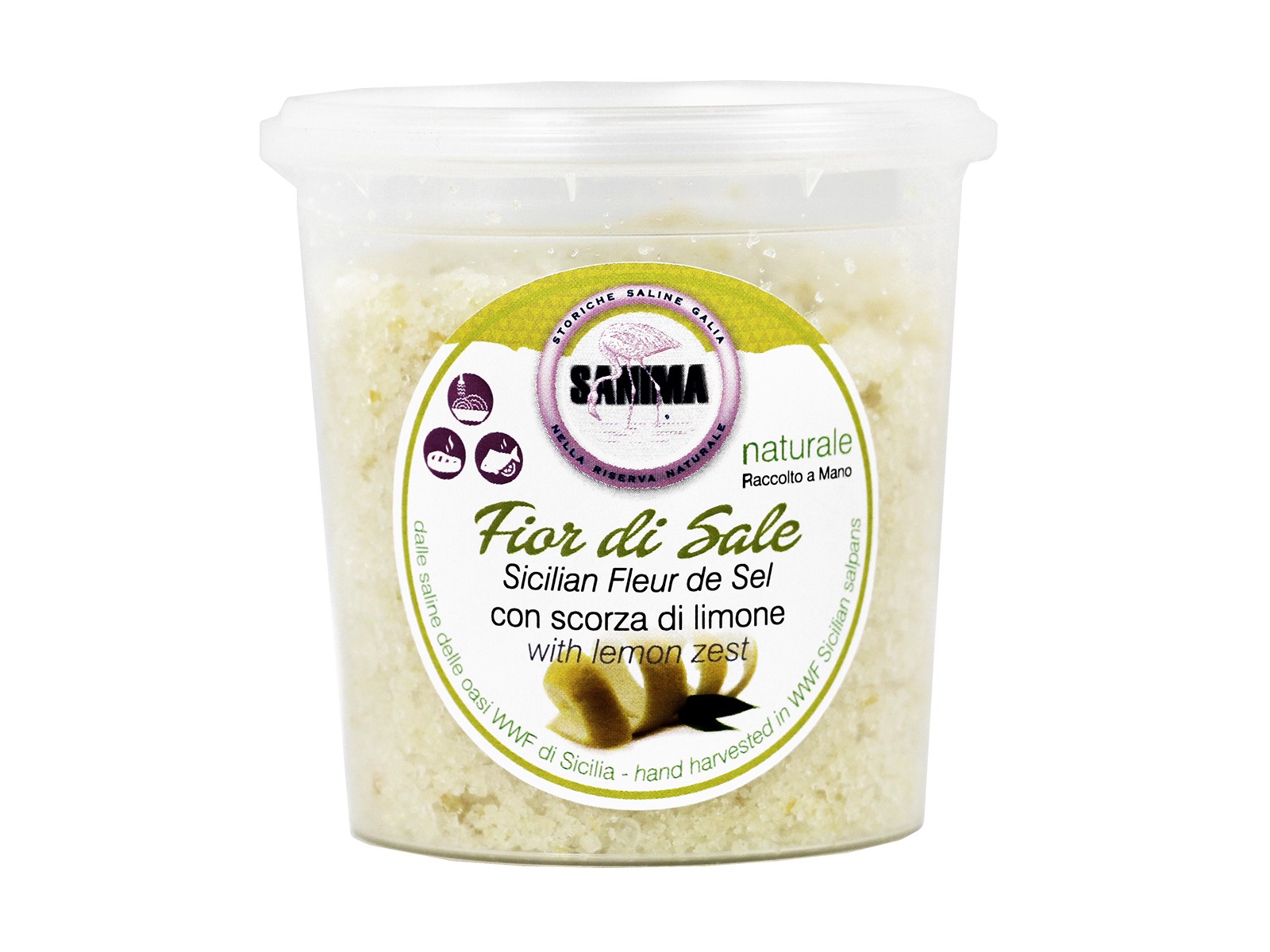 FLEUR DE SEL WITH ORANGE ZEST ON PLASTIC
SA.NI.MA. Sale di Trapani Ancient Galia Saltpans produces fleur de sel
Glass jar or Plastic jar (120 G, 4.2 oz).
Fleur de sel is a special hand-harvested salt, which consists of the fragile top layer carefully scraped away before it sinks in the saltpans. These thin flakes are very rich in magnesium, which condenses on the surface only when the weather has particular features (no wind, low humidity). SANIMA Fleur de Sel is highly brittle and soluble. It is whole and unprocessed (unwashed, unheated), and keeps intact all the minerals left by the evaporation of sea water. It is cultivated and harvested in WWF Trapani and Paceco Natural Reserve, in an unpolluted and environmentally friendly area
SANIMA Fleur de Sel also comes with added seasoning (lemon zest, orange zest, fresh capers), the perfect touch of taste to every dish.